Brugsig.
Brugsig gained its name from the view from inside the house on the railway bridge.
According to tradition, this house was used during the war as a hideaway for
woman. A farm worker and his child rode to the house when they were being
shot at. Th e child jumped from the horse and was supposedly shot dead.
Doornboom.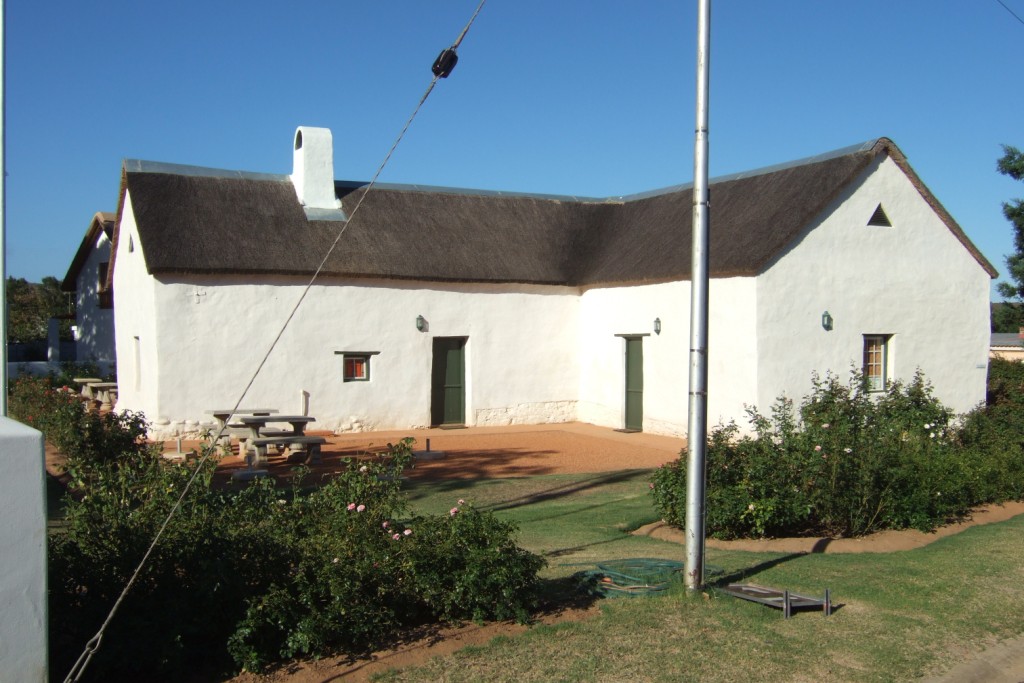 Opposite on the corner of the street the original farmstead Doornboom or the Fourie House is situated. Th is is the oldest house in town. Th e house has been extensively renovated by the Fourie Trust as you can see on the pictures.This single story T-shaped house with its sod- and mud-patched walls, its trusses of yellow wood and poplar poles, and thatched roof with fl axen yarn, still stands after 270 years.