Ingi Peté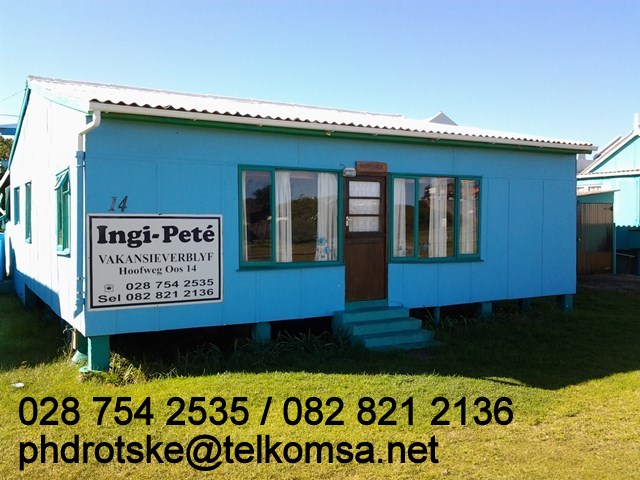 Ingi Peté (Self Catering, By the Beach, Selfsorg, By die Strand)
This Historic Beach House about 100 m from the Main Beach sleep 8 people.
From R500 per night fully furnished and equipped self catering house. Bedding included.
(No Towels )
Hierdie Historiese Vakansiehuis net so 100 m vanaf die Hoofstrand is n volledig toegeruste selfsorg huis met beddegoed en alle benodighede.(Geen Handoeke word verskaf nie) Met begin prys van R500 per nag.
14 Main Road East
Stilbaai
6674
Piet Drostské
Tel: 028 754 2535
Cell: 082 821 2136
E mail: This email address is being protected from spambots. You need JavaScript enabled to view it.