Gouritz Valley - Hornstruss Cottages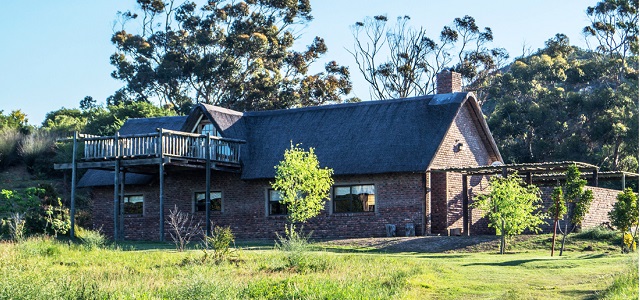 Gouritz Valley -Hornstruss Cottages (Self catering Accommodation) Weddings and Accommodation.Hornstruss Cottages.Contact rea Horn from Gouritsmond, Albertinia and Mossel bay.Events and Parties Venue.
Gouritz Valley Troues, Onthale en Partytjies venue. Trou en Onthaal venue. Troues, Funksies en Partytjies. Daai Sprokies troue in die woud hier in Gouritsmond, diens Hessequa, Stilbaai, Albertinia, Mosselbaai omgewing. Troues en Akkommodasie sowel as enige konferensies en spanbou.
HORNSTRUSS COTTAGES
The Manor House is directly linked to the venue and offers accommodation for the bride's close family & bridesmaids. The Manor House bedrooms are standard double bedrooms & bedding will be provided by the host. Hornstruss Cottages are self-catering units about 1 km from the reception, and can accommodate up to 70 guests. Hornstruss Guests are responsible for their own towels, however bedding will be supplied....
Our story begins with a young girl's dream of something magical. The tale of two little girls growing up on a farm with a broad imagination. Every so often their mother will send her daughters into the 'forest' surrounding the Cape Dutch farm house, telling them to have a picnic and wait for the fairies to join them. They sat there under the wild fig forest waiting for fairies and falling asleep before we could ever encounter them, but always believing that they were truly there.
Today the forest make many fairytale dream weddings come true. The open canopy tree top forest chapel must be the most wonderful places to get married. With bright sunlight gleaming through the tree tops, it just creates a magical atmosphere, almost fairy-like with an unreal quality. Gouritz Valley Weddings, Events & Accommodation is on Hornstruss farm and is owned by the Horn family for over 4 generations...
Fairytale Weddings
Our team is dedicated to make your big day a day to remember for all the right reasons. That is why we offer a full range of services, from start to finish, to ensure your dream wedding goes off without a hitch. We have an in-house caterer who will coordinate the food and drink services for the function. She is also available for flowers and décor and the coordination there-of. This includes hiring, collection & delivery. Rea is responsible for the accommodation, and she is the co-ordinator on the day. You can feel assured that we will take care of the necessary arrangements in order to leave you worry free to enjoy your special day...
Rea Horn
Cell: 083 261 6342
Tel: 071 697 9329
Email: This email address is being protected from spambots. You need JavaScript enabled to view it.
Admin & Bookings
Valerea Malan
Cell: 073 656 4403
Email: This email address is being protected from spambots. You need JavaScript enabled to view it.
For more info "click here"