BeYOUtiful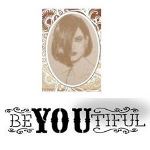 BeYOUtiful ( Unisex Hair salon, 3D Eyebrows , Reconstruction Wires, Varicose veins, de fat injections face and body, Permanent Make-up, Silinder Tanbed, Nail Salon, Biosculpture Gel for Pedis and Manis and Eyelash Extentions )
Babara de Beer and Yvette Meyer
"Babara se Plekkie" - Unisex Hair salon
Yvette Meyer - Nail Salon , Biosculpture Gel, Eyelash Extentions, Silk, Nail Art and Silinder Tanbed.
Helen Wang will be doing 3D Permanent Make-up , Eyebrows and Lips.She is well known and is the owner of the well known - Garden Route Hair and Beauty.
Dr Marisa Heyns - reconstruction wires,de fat injections face and body, Platelet rich Plasma.
Babara & Yvette
Tel: 028 754 3943
Cell: 079 678 3500 (Babara)
Cell: 084 580 7131 (Yvette)