Daly's Gym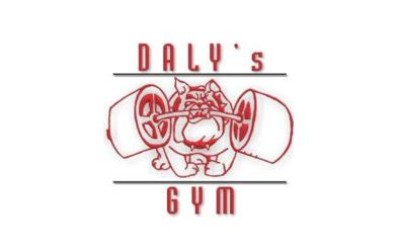 Daly's Gym ( For overall wellness and fitness, weight loss, body shaping, body building and personal training)
We specialises in overall wellness, fitness, weight loss, body shaping, body building and personal training that can be pre-booked. It is a family-run business and has a friendly, inspiring atmosphere.
Daly's Gim in Stilbaai - Vir liggaam welstand en Fiksheid, gewigsverlies sowel as liggaamsbou. Gesonde liggaam vorming deur persoonlike afrigting )
Van Riebeeck Street (opposite Pizza World, next to the Deli)
Stilbaai
6674
Tel: 028 754 3171
Cell: 083 703 1445
Fax: 086 671 1283
This email address is being protected from spambots. You need JavaScript enabled to view it.
BUSINESS HOURS
Monday – Thursday : 06h00 – 19h30
Friday : 06h00 – 19h00
Saturday : 08h00 – 12h00
Sunday : Closed
Public Holidays : Confirm hours with Gym
For more info , click here.
Please share your pics on Instagram.