Daly's Gym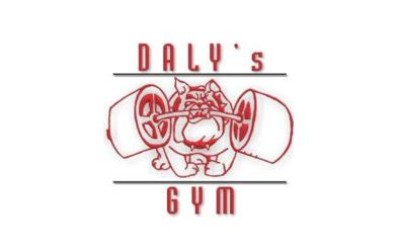 Daly's Gym ( For overall wellness and fitness, weight loss, body shaping, body building and personal training - Vir liggaam welstand en Fiksheid, gewigsverlies sowel as liggaamsbou en liggaam vorming. Persoonlike afrigting )
We specialises in overall wellness, fitness, weight loss, body shaping, body building and personal training that can be pre-booked. It is a family-run business and has a friendly, inspiring atmosphere.......For more info please visit our Website, Link below.
Van Riebeeck Street (opposite Pizza World, next to the Deli)
Stilbaai
6674
Tel: 028 754 3171
Cell: 083 703 1445
Fax: 086 671 1283
This email address is being protected from spambots. You need JavaScript enabled to view it.
BUSINESS HOURS
Monday – Thursday : 06h00 – 19h30
Friday : 06h00 – 19h00
Saturday : 08h00 – 12h00
Sunday : Closed
Public Holidays : Confirm hours with Gym
For more info , click here.
Please share your pics on Instagram.