Bouwer Flooring Stilbaai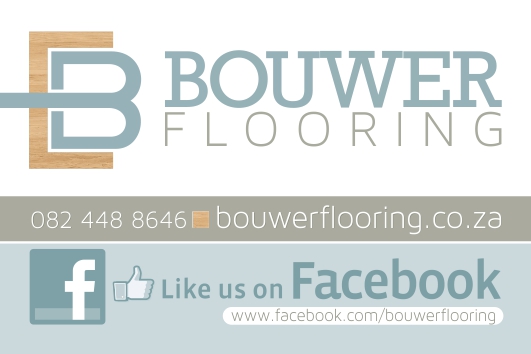 Bouwer Flooring ( Carpets, Building and Painting also all Renovations, Laminated and Wooden Floors, Crete Stone Plaster and Cement effect floors, Bouwer vloere en Bouwerk, Verfwerk, Houtvloere en Matte, Crete Stone en Sement effek vloere)
Also known for Vinyl and novilon floors, they are Builders and do all building ,cladding, painting and renovations. We also do Crete Stone plaster and cement effect floors.
Bouwer Vloere en Matte ,houtvloere ,novilon en Gelamineerde houtvloere doen ook Bouwerk in Riversdal ,Stilbaai en Jongensfontein sowel as verfwerk en veranderings en aanbouings by Huise .Ons doen ook Crete Stone en sement effek vloere.
Main Road West
Next to the Fynbos/Spar Centre
just before the OK Grocer Building.
6674
Elrich Bouwer
Cell : 082 448 8646
E Mail: This email address is being protected from spambots. You need JavaScript enabled to view it.