Busy Lizzy Huis en Tuinbouklub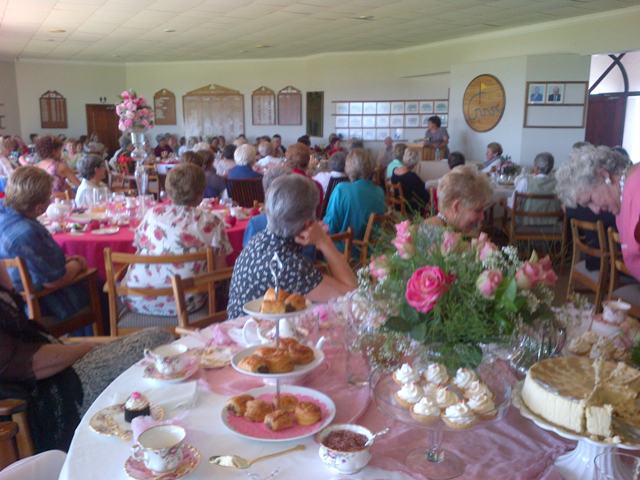 Bussy Lizzy Huis –en Tuinbouklub (gardening,plante)
Die Bussy Lizzy Huis- en Tuinbouklub het ongeveer 58 dames en mans as ingeskrewe lede. Ons vergader elke derde Dinsdag van die maand vanaf Januarie tot November aan huis van eoa lid. Ons probeer om sprekers te nooi om ons toe te spreek of demonstrasies te hou oor onderwerpe rakende tuine of iets wat leersaam is. Besoekers is ook welkom by ons vergaderings.
Die klublede ondersteun mekaar deur lief en leed en leer mekaar ken oor 'n koppie tee. Alle fondse wat ons deur die jaar insamel word vir liefdadigheid aangewend, soos bv. Huis Stilbaai en Jagersbosch. Ons onderneem ongeveer drie toere per jaar na interessante plekke wat binne 'n dagreis heen en terug moontlik is. Bv Swellendam op 22 Mei 2014 waar ons vyf besoekpunte ingepas het. Ons was oa by SOIL, die enigste Canola aanleg in die land, asook 'n vars blomkwekery wat aan die groot kettingwinkel groepe blomme lewer.
Die foto aangeheg is by ons jaareinde funksie geneem waar die bekende tuin rubriekskrywer , Anna Cilliers, ons gasspreker haar toespraak lewer. Didi Johnson het blommerangskikkings demonstreer van goed wat gewoonlik deur huishoudings weggegooi word. Die bekende mnr Davidson van Chelsea faam is vanjaar ons spreker met ons afsluitfunksie 18 November. Die dames doen moeite om mooi teetafels te dek en die fondse wat deur kaartjie verkope ingesamel word, gaan weereens aan Huis Stilbaai.
Belangstellendes kan die sekretaresse Leonie de Koning kontak by Sel: 082 840 9157 : Tel: 028 754 2488 - This email address is being protected from spambots. You need JavaScript enabled to view it. Of enige navrae: Christa Kunz Sel: 082 921 0042 - This email address is being protected from spambots. You need JavaScript enabled to view it.
Helena le Roux Sel: 082 890 3042 Tel: 028 754 1101 - This email address is being protected from spambots. You need JavaScript enabled to view it.
Maryna Huggett Sel: 082 327 9595 Tel: 028 754 2497 - This email address is being protected from spambots. You need JavaScript enabled to view it.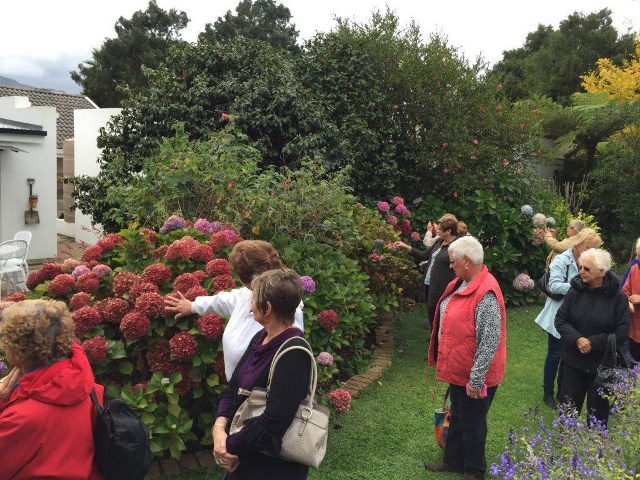 Busy Lizzy Huis en Tuinbouklub besoek die Koo Fabriek