The Skin Zone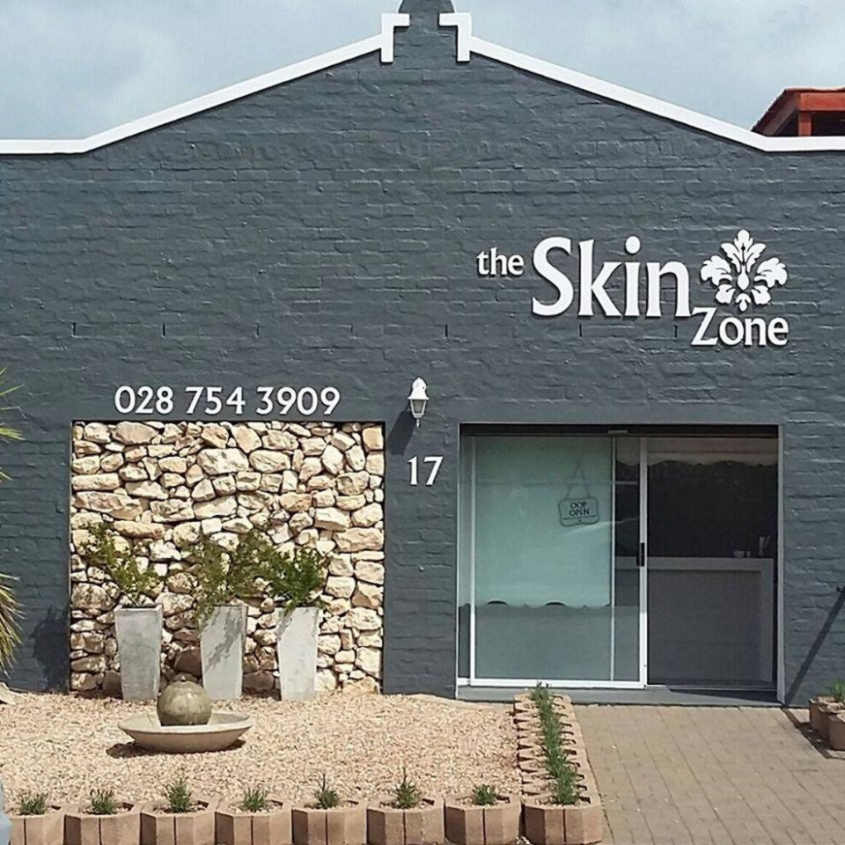 The Skin Zone Stilbaai
The Skinzone specializes in Esse and Dermafix facials, peels and micro needling, as well as a wide range of waxes, massages, Evo/Gelish mani's and pedi's in Still Bay. Die Skin Zone spesialiseer in Esse en Dermafix gesigsbehandelings, afskilfering en mikro perforering, sowel as 'n wye reeks van wakse, masserings en manukure en pedikure.
The Skin Zone welcomes you in their clean, modern space and minimalistic décor which is very quiet on the senses because of the simplicity thereof. Here you can relax for a gentle beauty treatment such as massaging of different parts of the body. Or you might choose one of their range of waxing (which of course in not so gentle, but very convenient!)
In addition you could have a manicure of your choice and leave with a stunning set of nails for some special occasion or just because you need something beautiful. Likewise you can have a pedicure to complement your new fingernails and to have those rough and chapped heels smoothed out again. Heavenly for those who are not able to reach their feet and toenails so easily any more. For these they use the Evo and Gelish bio sculpture gel and nail colours which lasts for weeks.
The Skin Zone Facials
And then there is their specialisation – the Esse and also Dermafix facials where they cleanse and treat your facial skin with cleansers, toners, moisturiser and exfoliators. They can treat oily skin and breakouts as well as dry skin, and ageing skin. With the micro-needling treatment (collagen induction therapy) they can reduce wrinkles, acne scars, pore size, as well as age spots and stretch marks.
The Skin Zone also offers skin peels or chemical peels. For this they use a chemical on your face which makes the skin peel off. This process, of course allows new skin to replace the old skin. Thus it also reduces acne, wrinkles and age spots.
Tanya Schreuder
Tel: 028 754 3909
This email address is being protected from spambots. You need JavaScript enabled to view it.
For more info, photo gallery, click here.