Kitescience & Watersport Center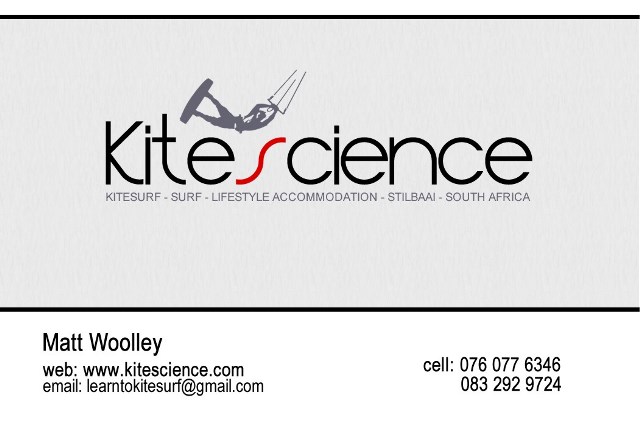 Being competitive in one of the fastest growing extreme sports in the world, Kitescience has continued to be leaders in kitesurfing training and kitesurfing teaching concepts. We spent years developing and perfecting an advanced kitesurfing training technique which sets us apart from any other kitesurfing school.
We understand that every person is different and learns differently, and this is why we encourage private tuition and teach in small personalized groups, which not only encourages safe teaching, but gives "value for money" in all learning experiences.
Kitescience & Watersport center (Learn to Kitesurf, Kitesurfing school or classes, IKO certified, Vlieërseil, Klasse en opleiding, Watersport, Vieërseil skool)
Matt Woolley
Cell: 076 077 6346
E mail: This email address is being protected from spambots. You need JavaScript enabled to view it.This email address is being protected from spambots. You need JavaScript enabled to view it.">
For more info ,click here.