Kasselshoop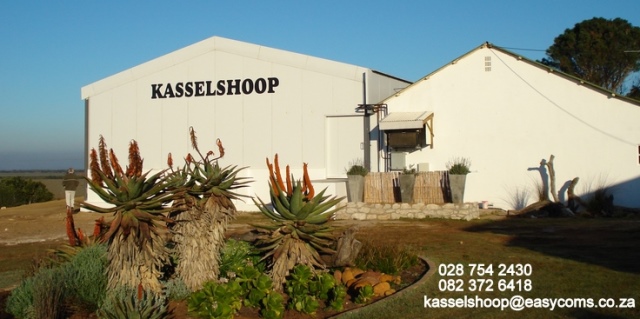 Handcrafted Cheese made with Love & Passion
Kasselshoop's traditional cheese is produced on the Kasselman family farm, Klein Soebattersvlakte. The farm is situated on route to Stilbaai, the well know holiday resort in the Southern Cape. Here, in the heart of "fynbos" country, four generations of Kasselman's have been breeding Jersey's known for the rich and creamy milk they produce.
Kasselshoop (Cheese Factory, Wine & Cheese pairing, Flavoured cheese, Traditional Farm experience, What to do, Kaasfabriek, Plaas Ondervinding, Anglo Boere oorlog)
R305 Stilbaai Turn Off from N2
On the Stilbaai Road
Droëvlakte
9.5km from N2
By Melkhoutkraal/Klipfontein Turn Off
Kassie en Liesel Kasselman
Tel: 028 754 2430
Cell: 082 372 6418
Email: This email address is being protected from spambots. You need JavaScript enabled to view it.
For more info,click here.