iALA-Gap Year
iALA Gapyear (International Academy for Leadership through Adventure)
The iALA VISION aims at making a DIFFERENCE in YOUNG PEOPLE'S lives. We present a bridge-year program for young people who have completed their schooling or studies or who merely seek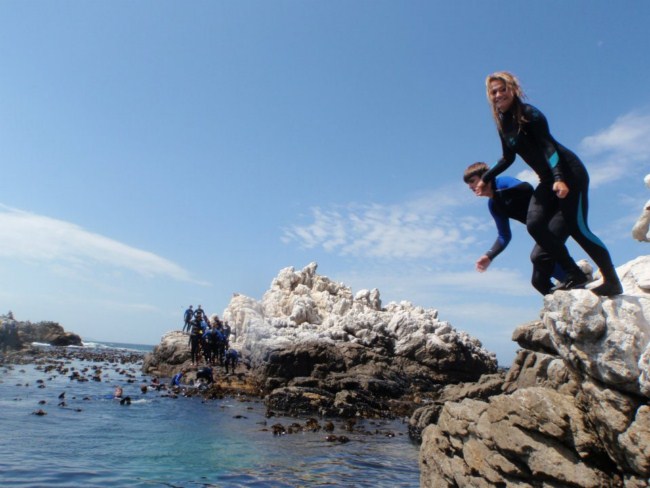 new challenges and now need head space to decide about their future.
Our MISSION is to sensitise young people about the fact that LEADERSHIP can be developed by applying ADVENTURE as a learning tool. We focus on making young people aware of their POTENTIAL and their SHORTCOMINGS on their way to SUCCESS.
By means of the iALA OBJECTIVES an exciting environment is created that hones in on adventurousness, endurance, courageousness and having the desire to learn to do things that most people never manage throughout their entire lives.
Simultaneously, leadership is developed, qualifications are obtained, values and skills are acquired by means of adrenalin that, in a way, helps to stimulate positive expectations about life. All this takes place in an environment where values are formed and a balanced spiritual lifestyle is established.
Many young people are uncertain about, not ready to take, or need guidance with the taking of important decisions about their future. This includes further studies, career decisions and their personal search for meaning. Others might just have a need to take a break and do something different from school or studies that have been completed, yet still wish to do something meaningful that will improve their quality of life and develop their self-confidence.
A vacuum has resulted from the abolishing of military training, limited opportunities for work, difficulty in obtaining visas for working abroad and the dramatically changed traditionally stable social scheme of things in South Africa.
Founded: 2008
Location: Based at Stilbaai. Western Cape
Po Box

570
Stilbaai
6674
Contact info: Jan 082 4552875
Email: This email address is being protected from spambots. You need JavaScript enabled to view it.
For more Click here and visit their Website direct